The vintage brides are pure glamor and romanticism, leading anyone to the sophistication of the 20s, 40s and 50s. If you intend to be one in your day, we leave tips to achieve.
Vintage has returned to stay and takes on a big importance in the bridal world, whether in decor, wedding style or in the look chosen by the bride and groom for their day. The truth is that vintage brides overflow glamor and sophistication and bring us back to the sleek and crazy 1920s, 40s and 50s where fabrics and laces were the hottest trend in wedding dresses, complemented by unique and unique accessories. The decor of the space, mostly in art deco, gave continuity to all this charm, irresistible to many today's notices that intend to live a true
vintage wedding with modern touches. If you belong to this group and have already decided that this will be the style of your wedding, know how to put together your perfect look with the fundamental advice that we leave in the article.
The dress
The wedding dress is the key to an entire vintage look and is the main element that makes us travel time. Especially the models full of romanticism , emphasize the dresses with income and pedraria, of long sleeve or ¾ and canoe neckline. There are several brands that introduced in their current collections, these models more to the 20's with recourse to income and pedraria, in straight cuts or medium-skirt. To give this most current touch, opt for a V-shaped or round neck, as well as for the illusion neckline.
Accessories and birdcage
The feathers, another great brand of the 20s, 40s and 50s, is one of the elements that will make you into a true vintage bride. At that time, those caught up, half-caught, or loose, wavy hair, were a safe bet, and continue to be a trend today. With an accessory of stoneware in a coke, you will achieve that glamorous and vintage touch. As for loose hair, usually set aside, the feature of the tulle bands or the much acclaimed birdcage will complement your look perfectly.In more classic weddings, you can choose a cathedral-style veil and lace, fully framed in the fashion of that time, too.
Jewelry withdrawn from the chest
The jewelry of your grandmother or a relative will be a safe bet for your look. Fundamentally, the brides of the 1920s wore shiny and pearls in a classic style. If you do not find this type of jewelry at home, try to choose bright or small earrings, always shiny or with pearls , that have an aged touch. Pieces worked in gold and silver or some old diamond, will fit equally well in this charming look you seek. Also, if you get married in the winter, you can choose to wear a fur stole or lace gloves, two pieces that were quite used at the time.
The shoes
If there is an elegant element of a vintage look, it will certainly be the shoe. Shoes are as important as the wedding dress in a wedding in this style because they almost assume a personality of their own. Characterized by its elegant decorations and high-end finishes, pastel shades, lace or satin details, as well as sandals or closed-toe shoes, booty and medium-heeled style are always present. The current vintage bride also opts for open-toed or closed-toed shoes with stoneware or an old-fashioned pattern, always maintaining elegance and romanticism as only this style can offer.
The bouquet
The pastel shades are the quintessential shades of vintage bouquets. Normally, the flowers chosen are the roses, although, today, the peonies have gained a great prominence in the branches of the style. Another suggestion is to combine pastel and neutral tones with foliage, cacti and flowers with more vivid hues, such as red rose, for example. Likewise, if you put a medal, pearls on the stem, or even opt for a bouquet of pastel artificial flowers, you will be completely within the intended style.
The makeup
Red is the preferred color for lips as well as blurred eyes to have a vintage makeup. Darker shades, such as wine color, can work well on darker skins. For light skin, the use of the soft blush, combined with loaded eyes and a red lipstick perfectly fit the vintage style you are looking for.
Still, it is very important to decide the makeup according to your physiognomy and skin tone to see what works best for you. Gather all the elements together, combine this extreme delicacy, romanticism and good taste in every detail your personality to live the marriage you've always wanted.With these basic tips, you have everything to amaze.
Gallery
1950s Themed Wedding
Source: midway-media.com
Bling and Sparkle Wedding Sneakers for Brides
Source: www.pinterest.com
PhillyinLove (34 of 45)
Source: www.phillyinlove.com
25+ best ideas about Quinceanera hairstyles on Pinterest …
Source: www.pinterest.com
Wedding Make Up | Wedding Looks
Source: www.shefinds.com
Alternative Wedding Shoes
Source: jemez.org
132 best images about Pittsburgh Steelers on Pinterest …
Source: www.pinterest.com
Tips how to wear stylish petite clothing for older women …
Source: www.pinterest.com
Alternative Wedding Shoes
Source: jemez.org
Ain't No Party Like a Roaring 20s Party – 80 Great Gatsby …
Source: www.archiecho.com
MUSE x Sicily 2018 Collection by Berta Bridal
Source: aisleperfect.com
Wedding Venues
Source: www.thepinkbride.com
Women's 2-Piece Green Beach Bikini True Timber Triangle …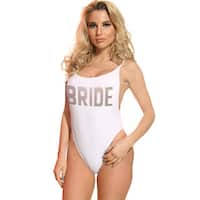 Source: www.overstock.com
Vintage Makeup Look
Source: www.esswhyinvitations.com
Cherub Little Miss Pink Bruidsmeisje Communie Schoenen
Source: www.trouwschoenenwinkel.nl
Shadow Tas Pink Paradox
Source: www.trouwschoenenwinkel.nl
1950s Themed Wedding
Source: midway-media.com
Bling and Sparkle Wedding Sneakers for Brides
Source: www.pinterest.com
PhillyinLove (34 of 45)
Source: www.phillyinlove.com
25+ best ideas about Quinceanera hairstyles on Pinterest …
Source: www.pinterest.com