When I am on my first day in the year 2015 woke up am I knew there will be a great year. Much better than 2014. All without gripes and full of facts. Simply make is there because at the top on the list. Just when Anna Hankings Evans.
Anna is not appeared to me in my dream your day over the coming months. Often, it is namely so that's out there blow away Nike or even Sarah in the face of the brilliant girls. At the latest after little coffee chat and one Facebook post from Anna specific: "Successfully the last two hours 100 Pegidian blocks, with lipstick against racism!"…war press the girl crush button!

Anna is often referred to as the Anna Akosua Bene. Why? Because Kayla her Ghanaian name, (Sunday) is based on her family tree (Ashanti tribe) and the day of the week when she was born – again in the South of Germany. Not only because of their exciting "multi-cultural" backgrounds she danced sometimes on so many weddings, so she knows little more, wherever and whenever I even to begin to talk about their great projects.
Let's therefore chronologically:
Anna has completed two years ago her law studies, is currently a research associate on the road and writes her doctoral thesis by the way on human rights and investment in sub-Saharan Africa / Legalization processes in the investment law – neo-colonialism.
(So much ever on the subject of making in 2015) Because it is not sufficient, is Anna, in Geneva on the way and discussed with properly, as most recently at the United Nations World Investment Forum.
Anna is serious and wants to be closer to the problems it, contribute something and solve major issues relating to international law.
This is a great theme live and let live for Anna. How important! As a scientist, the high heels may be unpacked then namely sometimes and the lipstick.
Competencies are not denied her this. What does it say? Ciao cliché: "what people think now of me, when I get to my students as a lawyer with Nike Hurashes? Really don't care anymore."
Since we would be somehow already at the next topic agelangt, Anna not do without of course also on the life in addition to doctoral and professional and is on the road with the Berlin Braves , a running group that has it all. Because: "life counts too!". And travel have always been Anna aufgezeig, t how life works. Without all the experience, she was not the person that it is today.
Today is less about fashion, the texts are longer and new thoughts. Everything else tells you even better: Anna
What is bothering you in the last few weeks and did so properly while?
The entire last year was thematically very emotional as I find. Ferguson, Ebola, extremism, Pegida, asylum – seekers and all of this in turn has a legal component, which I also work must deal with me. For example, I was put on the list of experts of the Freie Universität Berlin and had to give some interviews on the issue of"arms supplies in the Iraq" in this context. Everything was suddenly so specifically, not abstract ideas, but people's lives, who hoped for help. No matter what the law now says. It took me very. There were days, because I ran out of my Office in a trance. Then there were days again, since I had to hide the events for a couple of hours and my baby animal videos viewed. In these hours I have guarded me if at all possible before to invoke human rights watch. Finally, I am fully behind what I do. One should not overestimate only his own forces.
But there is also light on the horizon. I find my balance in conversations with my four younger sisters or my students. I had not dared long time, to address specific topic areas. I was then but I amazed how well were understood complex issues. This is because me always very, which I don't sue of course, because I really am a strict sister & lecturer! Tough love!
And what will you employ in the future – want to tell us your dreams and vision?
Oh, the World drives trouble already. I am currently planning a research stay in South Africa. I want to be closer to the topic it about that I am researching. I would get input, and inspire me and of course travel to Mozambique, Namibia and Zambia. Best with pen and paper, for all the beautiful and exhausting experiences as collecting. Since I could give to the best stories… I put in a village in Ghana, no money for the trip and Frederick was driven Luckily the Nice taxi driver to the next place, to raise money. I wandered also alone at night through the streets of Istanbul and thought that would be smog, which is burning in my eyes and not tear gas.
Otherwise I plan so the usual: A revolution, the founding of the Association of friends, think next half marathon and a future career with the United Nations in Geneva (what to do so in his spare time)…
Before we continue talking, it is unlikely here, that no one should know you, but how do you see yourself as? You tell us your three character properties: what makes you so?
How do you handle current issues, such as the everyday racism?
It depends on (says the lawyer). In most cases I respond. Sometimes patiently and relatively relaxed. This means that I take to I the time explain and discuss ("this is Overstated without asking in the hair to grab me."). Sometimes it's just bugging me. Then I smile and wave, or turn around and just go. This makes most people then puzzled and speechless. I can pry out not any everyday racism. The thoughts are free as you know. Everyday racism leaves often perplexed me, but I find most frustrating structural and institutional discrimination. I wish, as often as not having to prove myself…
Who would you talk to otherwise so likes a little word on the subject of civil courage, to convince the person with your opinion and your opinion of many on this topic?
I'd like a serious Word with all' talk about people watching ever here, as people are assaulted. Moral courage is my opinion not to overestimate his own forces. No one must risk his life to save another. Not even legally. But then not only watch if you can! I agree also with receiving refugees. We have the capacity to help legally even partially the obligation to people in need as a State.
This can be clearly better with the moral courage, but I am confident. I see potential!
How did the moment feel, where you know what you're doing and for what you sit up next to your job and your job is right?
It feels sometimes as if I had fever. I'm getting quite hot from excitement and uncertainty. Oh, actually every time I tell about my research project. I get to hear almost always: Wow, this is an important topic!That of course puts me under pressure because I would like to also meet the requirements. I like to puzzle quest and I love libraries.
I will also sometimes referred to as dreamer, my optimism and idealism. May be that it is utopian to enforce a minimum level of basic and human rights throughout the world. The set of rules does exist already. But I have already also the necessary pragmatism. I don't sit on my pink cotton clouds and play on the guitar, but I think not so bad utopia. Great ideas live by utopias but whatever…
What power needs a girl boss and you're even a girl boss?
I describe myself as boss Lady. This is the name of a fashion label, which produce garments can be in Senegal by local businesses. The Schneider get paid the bulk of the profits. Sustainability and fairness so to speak. I found it so great and worthy, so I me in the second hand landing "rag and bone man" just once have covered.
Bossladies remain true to, wearing lipstick and likes rubbing and I do regularly. But the most important thing is to be courageous. What would you do if you had no fear…
What gave you with your MOM on the way?
My Swabian MOM gave me to have no fear of contact. Not with people and yet their stories. I remember very well on a friend who came from Sierra Leone and during the civil war told us with his stories of the flight. To this day I listen to like. Thank you, Mama!
Ghanaian Dad gave me, never to give up. "Anna, my daughta, tomorrow is another day to attack." – my sisters and I giggle then ever, because it's so cute.
What would you an Emma Watson or Beyoncé be with on the subject of feminism on the way? They are often used not true or serious as the new feminists. And now you!
Women's rights is not an abstract concept. It's a personal thing. It comes to me and to you. Something like that said even Toni Morrison. Emma Watson's speech was not a milestone in the feminism debate, but it was a bold move. A young woman stand up publicly and identifies himself as a feminist. This is but great and you can recognize my voice would have much more shaking there with security. We need to show us only that not all women fight this fight right privileged. A migrant struggling in the application situation may not only the fight of "equal pay for equal work", but may even "equal chance on the spot".
Basically I think but to be pop star and yet feminist. Why should this not work?
In this respect, my absolute favorite wife is Audre Lorde. A great activist, who said: "And you go flirting, paint your nails, beautifully dressed and celebrate, because, if I can dance, I want no part of this revolution." – my life motto. I paint the nails me dinner gladly and forge this my master plan!
"And you will still flirt and paint your nails, dress up and party, because, as I think Emma Goldman said," if I can't dance, I don't want to be part of your revolution. ""
Is there a person you admire something for what you'd prefer herself made, invented, or written? An article? A book? A film?
"Internationally acclaimed barrister Amal Alamuddin marries an actor" – that really was one of the best headers for me and demonstrated in a funny way that Amal Alamuddins have to hide achievements in any case backed by George Clooney. Her biography is very inspiring… I hope there are more such headlines in the future, maybe I'm making "Headline" Yes also sometime.
Affair of the heart: did you bring it likes who cry, enthusiasm of course?
My ballet teacher Natalia. I trained in a Russian Ballet School for ten years as a young girl. She was always very strictly on the one hand what I loved, because I would be without them today certainly less disciplined, but on the other had I out tickled you like to an emotion, for example, because my Fouettés so well-liked (laugh).
Casual number: with whom would you go drink a Teechen likes something… to learn about?
Angela Davis. I would elicit some hair tips which (haha).
In short, directly:
Would you prefer twice so – strong or smart?
I think I would prefer twice as smart. You can be never smart enough.
Demonstrate loudly or quietly support?
But, I'm not a fan of the ROAR. In any case, it is not if you are ultimately not engaged. I was also not a fan of BandAid and find a critical debate about important, but also solutions and concrete concepts need to be developed. Instead of hollering, I turn to then better (quietly) projects, I believe. On some issues, however, I have the serious need to roar. Pediga for example, or our asylum policy. Asylum seekers will made it Yes already structurally and institutionally already impossible to be heard… Because I yell with lipstick!
What buzzes around friends else in the head, let's tell us your favorite song with a catchy tune potential and your absolute all time favourite?
I hear D'Angelo and "Betray My Heart" from his new album Black Messiah straight all the time. I didn't think to hear something from him again! I think it's wonderful.
I in any case non-monotonic like it on the dance floor. I'm bored too quickly. I therefore urgently need tunes. I must not know gladly lyrics to sing along, the text here. I sing with too. Techno or Azonto, 6 hours only a Division is not – sorry Manu (my best friend, the techno DJ!)
My no-strech-vintage Levi's jeans, the mountain, and I (South Africa)
Run hobbling a half-marathon in Soweto and then see this tot, which stretches towards the poster me (his entire family has bent itself with laughter, because he was so shy)
moment when your hairdresser just missed a different hairdo's, as discussed
Finally – your tweet it out goes to the whole world, to change them a bit better to make / something? Tell me:
With lipstick against racism – the frise seat.
Thanks for your thoughts, ideas, and your power, love Anna Akosua Bene!
Gallery
GIRLCRUSH-INTERVIEW // Anna Hankings-Evans – "Mit …
Source: www.thisisjanewayne.com
Anna Hankings-Evans
Source: www.thatindierunner.com
GIRLCRUSH-INTERVIEW // Anna Hankings-Evans – "Mit …
Source: www.thisisjanewayne.com
GIRLCRUSH-INTERVIEW // Anna Hankings-Evans – "Mit …
Source: www.thisisjanewayne.com
Anna-Katharina Muck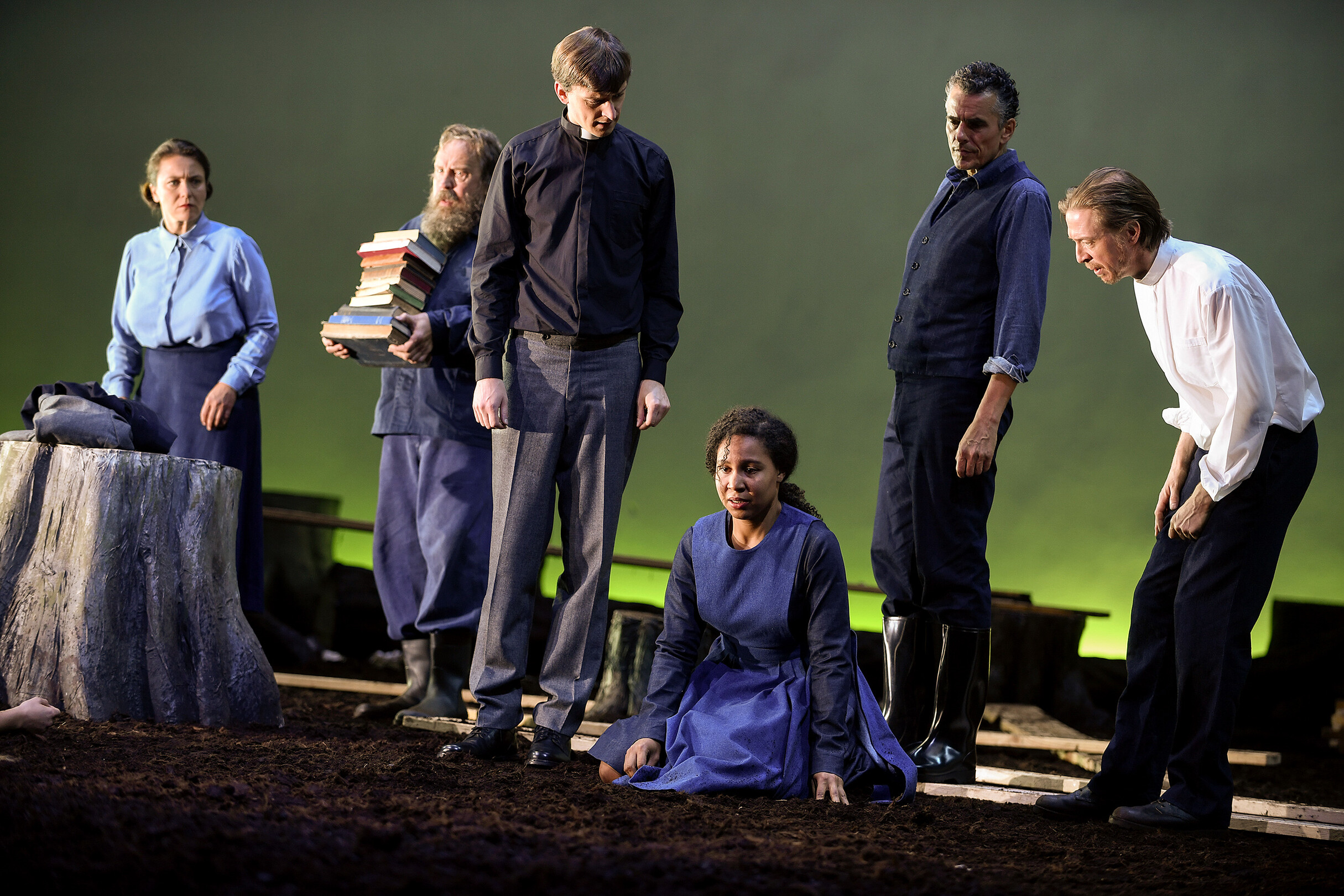 Source: www.staatsschauspiel-dresden.de
GIRLCRUSH-INTERVIEW // Anna Hankings-Evans – "Mit …
Source: www.thisisjanewayne.com
GIRLCRUSH-INTERVIEW // Anna Hankings-Evans – "Mit …
Source: www.thisisjanewayne.com
GIRLCRUSH-INTERVIEW // Anna Hankings-Evans – "Mit …
Source: www.thisisjanewayne.com
GIRLCRUSH-INTERVIEW // Anna Hankings-Evans – "Mit …
Source: www.thisisjanewayne.com
GIRLCRUSH-INTERVIEW // Anna Hankings-Evans – "Mit …
Source: www.thisisjanewayne.com
GIRLCRUSH-INTERVIEW // Anna Hankings-Evans – "Mit …
Source: www.thisisjanewayne.com
GIRLCRUSH-INTERVIEW // Anna Hankings-Evans – "Mit …
Source: www.thisisjanewayne.com
GIRLCRUSH-INTERVIEW // Anna Hankings-Evans – "Mit …
Source: www.thisisjanewayne.com
GIRLCRUSH-INTERVIEW // Anna Hankings-Evans – "Mit …
Source: www.thisisjanewayne.com
Anna-Katharina Muck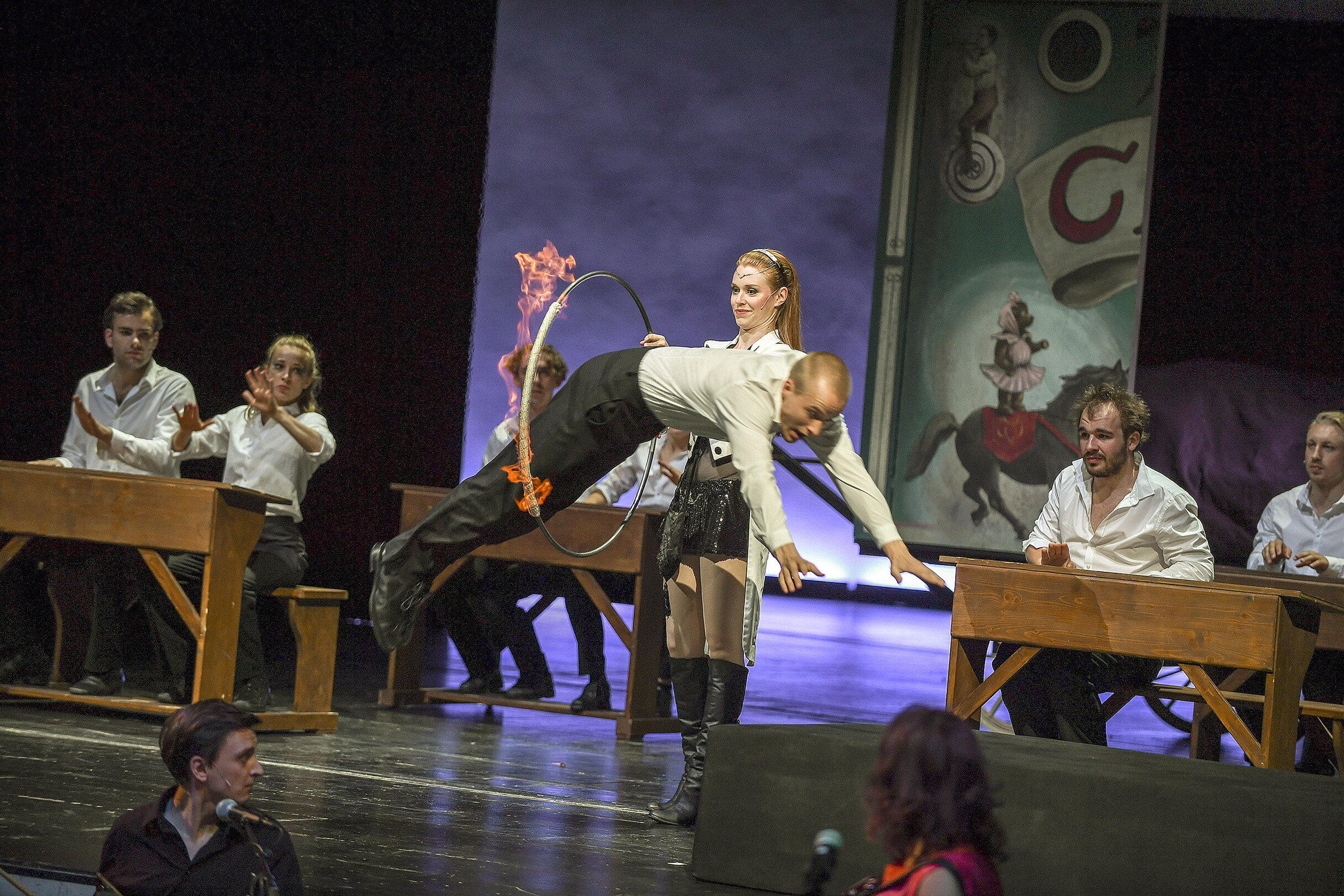 Source: www.staatsschauspiel-dresden.de
Anna-Katharina Muck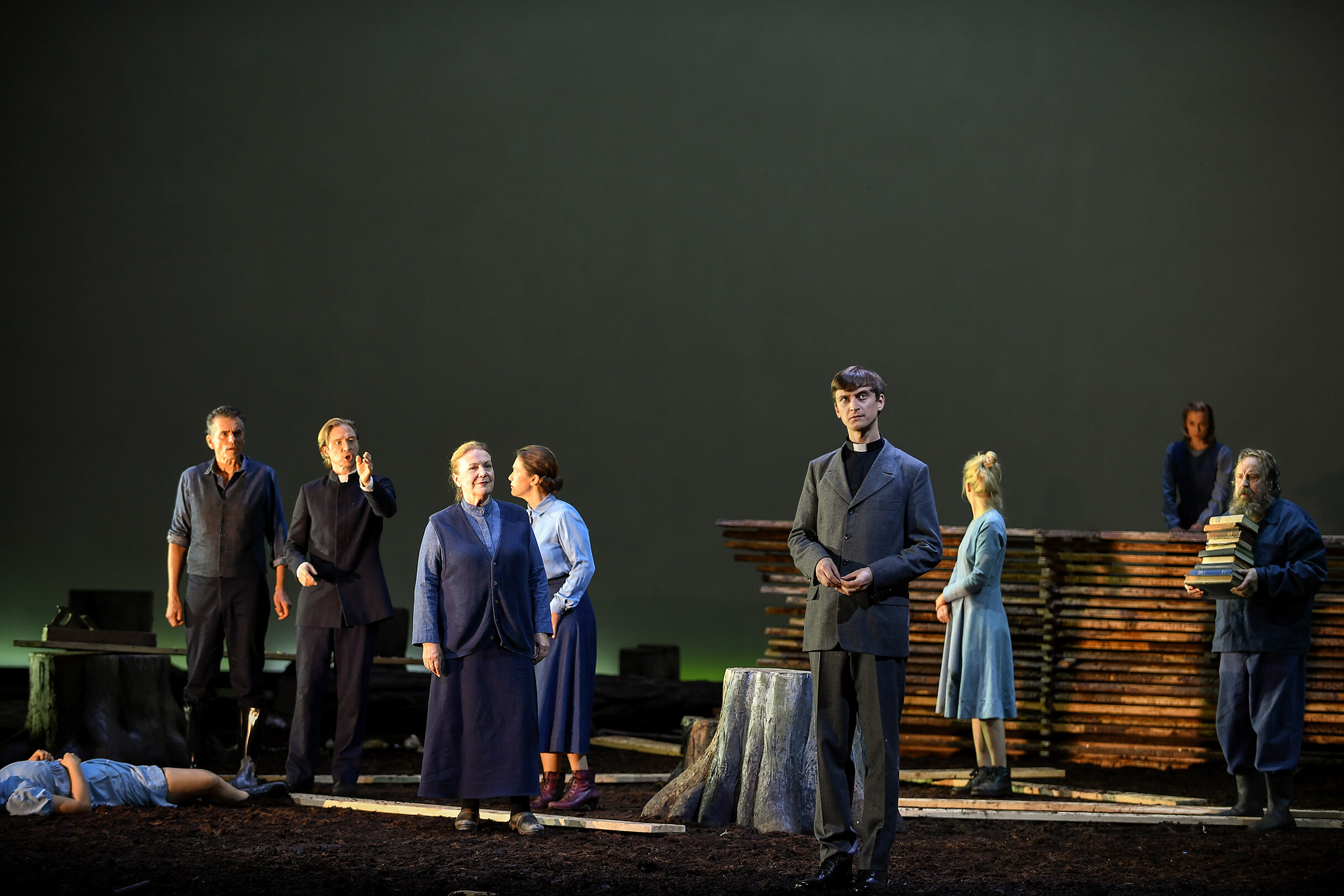 Source: www.staatsschauspiel-dresden.de
Ahmad Mesgarha
Source: www.staatsschauspiel-dresden.de
GIRLCRUSH-INTERVIEW // Anna Hankings-Evans – "Mit …
Source: www.thisisjanewayne.com
Theater an der Parkaue
Source: www.parkaue.de
Theater an der Parkaue
Source: www.parkaue.de