The necklace is already one of the main accessories in the women's wardrobe and guarantees an additional charm in any look. The models are varied, from discrete strings to maxi necklaces long and with stones. They can be used at all times , the important thing is to know how to combine them. Sometimes you put on an outfit and you feel something is missing? The right necklace may be what was missing. Check out the tips we have for you and learn how to wear necklaces.
Use the maxi paste with basic pieces
The maxi necklace is perfect for adding a charm to that most basic look.A white t-shirt with jeans or a black dress gets another face with the accessory.As the maxi necklace is a piece that already attracts attention, it is best to wear it with a small earring or without the earring, not to have much information in only one region of the body.For parties, invest in a maxi necklace with gemstones, green quartz, amethyst and zirconia are great options.
Combine several necklaces at once
A strong trend in fashion is to wear collars of different lengths combined.Put, for example, a short cord along with a long one, both with a reliquary .You can assemble the reliquaries according to your style by choosing charms with symbols that represent you.For the more daring, it is worth playing around by increasing the number of strings and placing more ornate necklaces.When choosing clothes a tip is to choose V necklines that will highlight necklaces.
Invest in the point of light: the wildcard of collars
Point of light is the necklace that has only a small shiny or zirconia as pendant and the fine cord.It is considered a wildcard, precisely because it is a simple accessory, but very delicate and elegant.You can use this type of necklace with any look, regardless of the occasion.It also looks great combined with other necklaces, with a large earring or several bracelets, making it easy to choose the rest of the accessories.
Review the entire look set
Are you unsure when to put the necklace?Afraid to exaggerate the look, not to match the pieces you're wearing?The secret seems silly, but it makes all the difference: look in the mirror.Review the look completely and see how the pieces work together.
Learn how to wear necklaces that fit your style
The most important thing when thinking about how to wear a necklace is to analyze your style and see what types of necklaces match with it.For example, if you have a style inspired by boho chic and folk, you can opt for necklaces with long strings with mandala .For fashionistas, necklaces with thick chains are a strong trend.But, if you're a more classic woman, who stuck mainly for sophisticated looks, you can bet on a necklace of pearls and necklaces with gemstones featured on http://www.bridgat.com/shop/pearl-necklaces/. Regardless of style remember one thing: you should use what makes you feel good.
Did our post help you learn how to wear necklaces?Subscribe to our newsletter to receive several tips like this directly in your email.
A hug,
Melissa Queiroz
TOUCH of JOIA by Melissa Queiroz
I'm from Santa Catarina, I'm 40 years old and have two beautiful daughters !!!
Despite being trained in nutrition, I have always liked fashion, art and travel.I started to get more involved in the fashion area 11 years ago when I started working with my husband in his company, the Duet Jewels.From there I started to research trends and materials and to participate in the creation and product design processes.Today I am director of creation and content of the TOUCH brand of JOIA.
Gallery
Designer Jewelry | Artisan Jewelry
Source: romadesignerjewelry.com
17 Best images about Get Your Goddess On Paparazzi Style …
Source: www.pinterest.com
buying jewelry few terms
Source: justagovy.blogspot.com
Gemstones
Source: allwomenstalk.com
Designer Jewelry | Artisan Jewelry
Source: romadesignerjewelry.com
Caribbean Gems in St. Martin-St. Maarten
Source: myvacationpages.com
10 Tips To Learn How French Girls Style Jewelry In Winter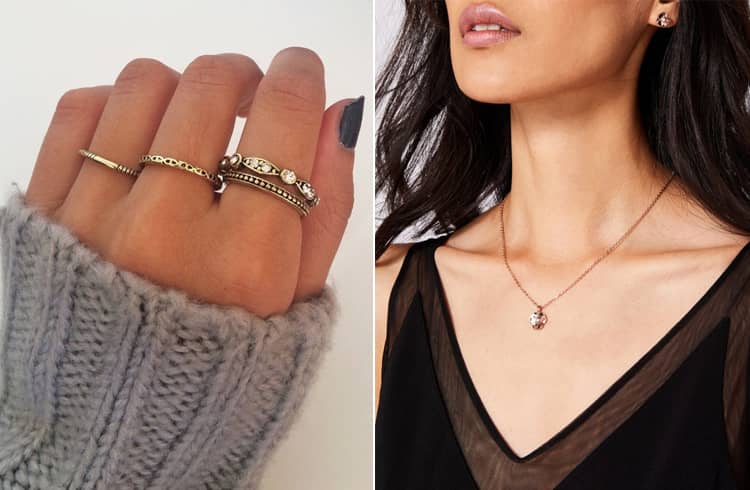 Source: www.fashionlady.in
So Sophisticated – Multi
Source: www.sistersjewelrychest.com
5 Ways to Wear Romantic Style Now!
Source: blog.stitchfix.com
10 Fabulous Necklaces for your Quince!
Source: www.quinceanera.com
Knit Layered I-Cord Necklace
Source: www.instructables.com
Bead, Celestial Crystal® and antique silver-plated "pewter …
Source: www.firemountaingems.com
Anita Dongre | The Gulrukh Tunic Dress
Source: strandofsilk.com
Color Up Long Pen Pal Charm Pen Charm Holders
Source: brighton.com
MEN'S BEACH STYLE
Source: mrkoachman.com
Combine Your Denim Shorts in Style
Source: www.sortrashion.com
Homemade Grandmother Gifts from Kids
Source: blogs.brighthorizons.com
MEN'S BEACH STYLE
Source: mrkoachman.com
Designer Jewelry | Artisan Jewelry
Source: romadesignerjewelry.com
17 Best images about Get Your Goddess On Paparazzi Style …
Source: www.pinterest.com